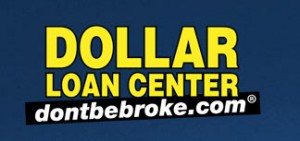 Charles C. Brennan is pleased that Dollar Loan Center has been named the best place to work in the Southern Nevada area for the second year in a row. The designation is given by Vegas Inc., a publication of Greenspun Media Group, according to Charles C. Brennan. With nearly 100 locations throughout the West, Charles C. Brennan says Dollar Loan Center is a customer-focused business that works hard to attract and retain the best employees in the business.
Recently, Charles C. Brennan spoke to Information Nation about what makes Dollar Loan Center such a great place to work.
Information Nation: How many Dollar Loan Center locations are in the South Nevada area?
Charles C. Brennan: We currently have 23 centers located in Las Vegas and Henderson.
Information Nation: And I noticed your company was mentioned not only for its great work environment, but also for your work in the community.
Charles C. Brennan: One of the things Dollar Loan Center prides itself on is that we always make an effort to be a part of each community in which we have a store. This is as true in Las Vegas as in all of our other locations. [Continue reading…]