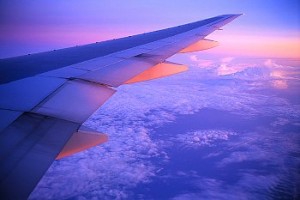 In 2014, business class travelers were treated to more amenities and legroom, while coach travelers often found less space in their own quarters. Profits skyrocketed for air carriers in the United States, despite the beefed-up competition from international peers. American Airlines, Delta Air Lines, United Airlines and Southwest Airlines remain the top four airline carriers in North America. WestJet (No. 8) is the highest-ranking Canadian airline.
Transatlantic airlines attracted collection of budget travelers
Wow Air in Iceland instituted a new series of transatlantic flights for inexpensive rates, some as low as $99. Norwegian established less cost-prohibitive transatlantic flights after the release of their 787 Dreamliner planes, which are more fuel efficient than their previous lineup.
Airline competition among global carriers intensified
Budget carriers in Europe and the Middle East have risen to the level of U.S. legacy airlines in 2014. JetBlue has instituted bag fees and diversified food menus, while Delta included a budget option and created a new five-tier seating arrangement.
Airlines earned extra money on additional fees
Middle Eastern and Asian airlines continue to provide excellent comfort for their passengers, but U.S. airlines held the upper hand in profitability. The U.S. surpassed European and Asian carriers such as Lufthansa and Singapore Airlines as the most profitable commercial carriers in the world. This upswing is due in large part to added fees associated with seat-shuffling, flight changes, checked bags and extra legroom.
Business class has turned into  first class
A number of airlines have devoted their energies to expanding and revamping their business class cabins to create and develop a more luxurious experience. Virgin Australia, Qantas, Qatar, Etihad and other airlines are working diligently to attract business travelers. In regards to first-class accommodations, some airlines are abandoning the top tier or improving their amenities in this department.