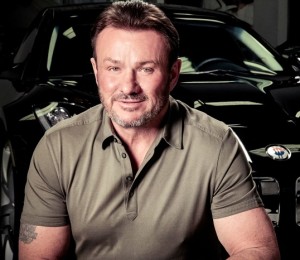 The Fisker Karma was unveiled in 2008 at the Detroit Auto Show and was an instant hit. However, Fisker Automotive produced just 2,450 units before the departure of the company's founder forced its closure, says auto collector Bobby Price. In the following interview, we talk to Bobby Price about Fisker Automotive's success and immediate demise. Price is one of the few Americans to own a Karma.
Information Nation: We're very interested in speaking with you today about the Fisker Karma. We understand that you have one of just 2,450 production units?
Bobby Price: Yes, and I am very lucky to have found it!
Information Nation: What can you tell us about the car?
Bobby Price: The Karma was the first release by Fisker Automotive. It's an electric luxury sports sedan featuring an extended-range power unit.
Information Nation: Is it considered a fuel-efficient vehicle?
Bobby Price: In all electric mode, the Karma was rated by the EPA at 52 mpg equivalent fuel economy.
Information Nation: When was the Karma originally slated for release? 
Bobby Price: An initial launch was scheduled for 2009 but deliveries actually didn't begin taking place until November 2011.
Information Nation: Was it popular? 
Bobby Price: For a car in its class, absolutely. Almost 2000 units were delivered in just 13 months – and for a car with a base price of $102,000, that's pretty impressive.
Information Nation: Fisker received a great deal of U,S, funding to bring the car to the States, correct?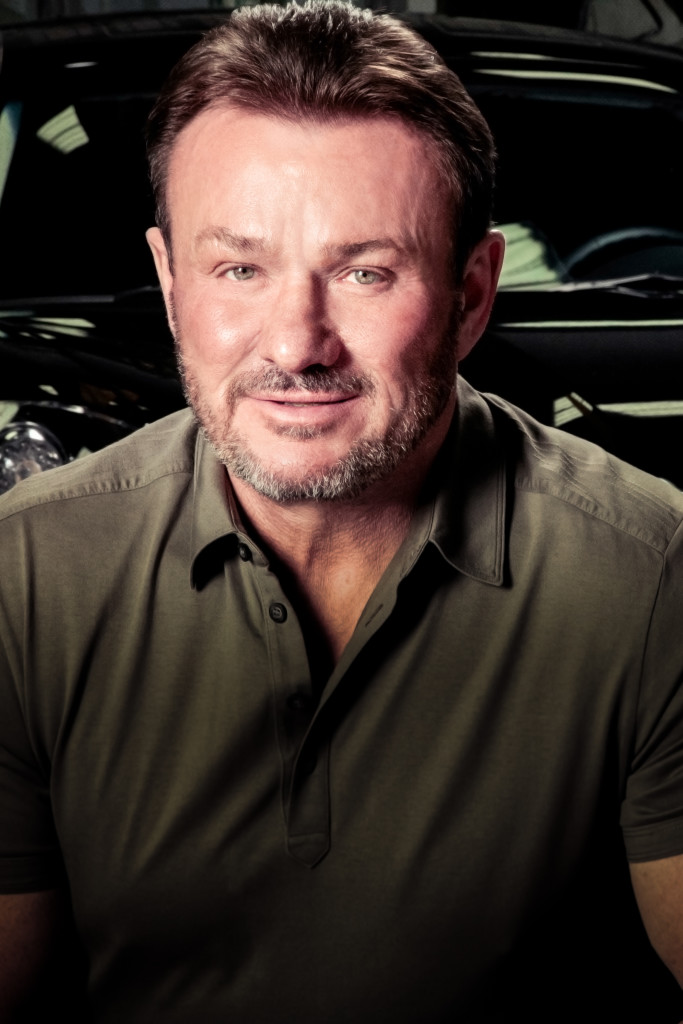 Bobby Price: Yes, the Department of Energy provided a $529 million Green Energy Loan which was later rescinded due to failure to meet predetermined production milestones.
Information Nation: The Fisker was featured on a popular auto show, too. Tell us about it. 
Bobby Price: That would be Top Gear. In the episode, the car was highly praised for remaining true to its concept design.
Information Nation: Why was production stopped so early?
Bobby Price: I think there were some financial difficulties and some internal debates over who should have control of the company. Henrik Fisker resigned as CEO, citing severe disagreements with the company's executive board.
Information Nation: Do you think it was mismanagement?
Bobby Price: It's hard to say. Building cars of that caliber is extremely expensive and if they weren't selling quickly enough to keep up with production demand, that could cause major problems.
Information Nation: Recalls were an issue as well, as I recall.
Bobby Price: That's true, shortly after release, 239 units were recalled due to fire risk in the battery compartment caused by a coolant leak. In 2012, nearly all Karmas were recalled because of a faulty cooling fan.
Information Nation: Did Fisker just close the doors?
Bobby Price: At first the company furloughed its U.S. workers, but then later filed for bankruptcy.
Information Nation: Who owns Fisker's assets now?
Bobby Price: In 2014, Chinese manufacturer Wanxiang Group Corporation purchased the company's assets at a three-day long auction.
Information Nation: For how much?
Bobby Price: $149.2 million; bidding started at $55 million.
Information Nation: Are there any plans to reintroduce the Karma? 
Bobby Price: Shortly after the auction, Wanxiang made the claim that it would sell at least 1,500 of the units between the U.S. and Europe over the course of the next 18 months. But, as far as I know, that hasn't happened yet.
Information Nation: If Fisker Automotive makes a comeback, do you expect to see any other vehicles from the company?
Bobby Price: Before shutting down, Fisker had made plans to begin production on the Fisker Sunset and the Fisker Surf. I'd love to see all three of these cars return.
Information Nation: Only time will tell! We'll close on that note and say again that we appreciate your chatting with us today.
Bobby Price is the owner of Nashville-based Price's Collision Centers and has collected rare, antique, and classic cars since he was a teenager.