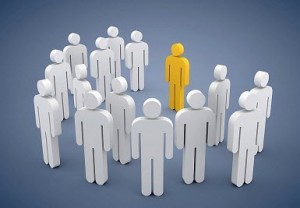 The leadership of BentleyForbes has had the opportunity to share a lesson or two during the company's two-decade history. In order to provide an encouraging environment, BentleyForbes management spends ample time with employees to ensure that their needs are met. Here, BentleyForbes shares insight into this special relationship and how it might apply to other companies.
Information Nation: Thank you for taking time out this afternoon to chat with us!
BentleyForbes: The pleasure is ours.
Information Nation: In your opinion, what is the single greatest asset of any business?
BentleyForbes: There are many, but one aspect of operations that keeps managers and employees on task is the support of other people. Their persistence has helped our company to both learn and grow.
Information Nation: Why do you think CEOs and other leaders fail in their efforts?
BentleyForbes: For a business leader, keeping his or her home life stable is important. A nightly routine filled with drama may eventually spread into daily business operations.
Information Nation: That makes sense…
BentleyForbes: Yes, a regular routine sets the foundation for any business. By preparing for emergencies, all parties involved can act quickly and efficiently when faced with a major problem.
Information Nation: Can you please name an underrated technique that leaders may forget?
BentleyForbes: Something as simple as remembering names can be a real morale booster for employees. Every employee deserves respect and attention. Although it's impossible to spend significant amounts of time with each person, a little time and consideration can make a big difference. Employees in all different stations need to feel appreciated.
Information Nation: Where can I find great advice on business strategies?
BentleyForbes: With an open-minded approach, CEOs have the ability to learn from anything. Reading magazine articles, books and other materials about one's chosen industry can provide immeasurable benefits. Having a thirst for knowledge is necessary in a leadership role.
Information Nation: Telling the truth is also advisable, I'd imagine.
BentleyForbes: Absolutely! Clarity and honesty with a healthy dose of optimism is essential at all times.  Employees naturally trust a leader who has proven the ability to handle all issues with grace and tact. If they hear important news through the grapevine, they're less likely to be satisfied in their positions.
Information Nation: What's the most common thread among productive CEOs?
BentleyForbes: In my opinion, one of the most notable responsibilities is to analyze, manage and solve key problems facing the workforce. Most of these problems can be fixed rather easily, but at times a tough one will arise. Then, through careful analysis, it's possible to produce a solution that works for all parties.
Information Nation: Maintaining a calm, cool and collected attitude would be crucial.
BentleyForbes: Yes. The CEO should be the person employees turn to in times of difficulty. When challenges obscure the path, a certain grace under pressure is an invaluable asset.
Information Nation: That's so true.
BentleyForbes: Great ideas can spring from the worst situations. Always be open to possibilities despite the inherent obstacles of doing business.
Information Nation: An enlightening perspective!
BentleyForbes: Let these new ideas percolate and pick from the most viable among them…
Information Nation: Can you offer one last bit of advice for CEOs today?
BentleyForbes: Some leisure time is necessary for any leader regardless of how busy his or her schedule might be. Oftentimes, a CEO can be overwhelmed by a series of professional challenges. The key is to remember that family and friends are the most important parts of life.
Information Nation: What a wonderful way to end our conversation.
BentleyForbes: Indeed! And thank you so much for allowing us to share our thoughts.
Since 1993, BentleyForbes has driven growth in the real estate market through a series of shrewd tactics in management and development. BentleyForbes accomplishes these tasks while maintaining an ethical and moral structure that offers employees comfort and support in every endeavor.