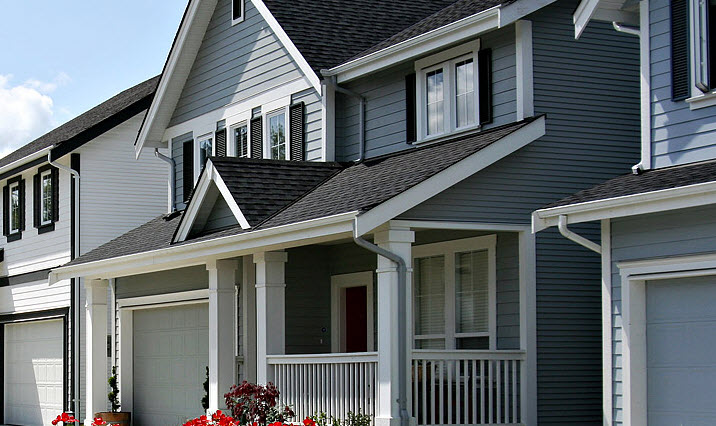 In today's home improvement interview, we speak with experts at Morgan Exteriors about vinyl siding, and why today's materials make siding a first-choice among even the most discerning homeowners.
Q: Good evening. We appreciate you taking the time to chat with us.
Morgan Exteriors: It's no problem.
Q: With springtime upon us, we would like to discuss home improvement projects. Specifically, vinyl siding.  We understand Morgan Exteriors has more than 20 years of experience in that arena…
Morgan Exteriors: Yes, we do. We have been in business since 1995 and have seen many improvements in siding over the years. It used to have a bad rap, but those days are gone.
Q: Can you tell us some of the esthetic benefits of vinyl siding?
Morgan Exteriors: For one, vinyl offers a huge color selection and never needs painting. It resists fading, cracking, and chipping.
Q: So it is low maintenance
Morgan Exteriors: Yes, that's perhaps its biggest selling point, but vinyl does so much more than reduce your chore list!
Q: Like what?
Morgan Exteriors: Take our ClimaForce® siding, for example. This high-quality, split woodgrain textured siding is insulated with a thick foam backing, which keeps a home cool inside during those sweltering summers we are so famous for here along the Gulf Coast.
Q: But isn't siding kind of flimsy?
Morgan Exteriors: Quite the opposite, actually. We use only fully supported panels that are solid to the touch and thick enough to disguise minor imperfections on uneven wall surfaces.
Q: How does vinyl siding hold up against storms?
Morgan Exteriors: It depends on what you get. Our Vortex Extreme® features the best weather technology out there. It's made for storms.
Q: Does it actually stay put in a hurricane.
Morgan Exteriors: Acts of God can be tricky things to outlast. But, Vortex Extreme boasts an innovative reverse roll-over nail hem, a triple locking system, and a spring loaded profile. All of these features work together to keep it in place in wind conditions up to 225 MPH.
Q: That's pretty impressive…
Morgan Exteriors: We agree.
Q: What colors does siding come in?
Morgan Exteriors: You can pretty much get anything you want these days. Our vinyl products are available in a range of colors from classic cream to exotic blue hues and even earth tones.
Q: So, vinyl could complement any color scheme?
Morgan Exteriors: Right!
Q: Is it available with a warranty?
Morgan Exteriors: When you buy from Morgan Exteriors, siding comes with a lifetime warranty.
Q: What if I sell my house?
Morgan Exteriors: Most of our products' warranties may be transferred to the new owner, giving you a leg up on other home sellers in your area.
Q: That's wonderful. How can our readers contact you?
Morgan Exteriors: Our phone number is 813.931.4663 or they can visit our website (MorganExteriorsInc.com) and fill out a quick contact page.
Q: That's easy enough. Thank you for all the information. It's time to get ready for warm weather!
Morgan Exteriors: We couldn't agree more!