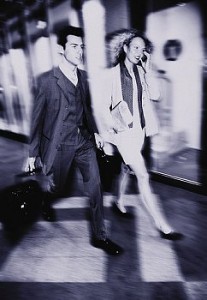 Hundreds of thousands of individuals will make a career move in 2014 and many of these have yet to decide just where that move will take them. Read on for the top cities in the US for young professionals or those seeking to start a new career.
Anchorage, Alaska
Anchorage has been protected somewhat from the effects of the economic roller coaster and the city is starting to garner plenty of attention from job seekers. With approximately 28% of the city's companies planning to take on new staff in the coming months, Anchorage is a prime place for a career shift.
Provo-Orem, Utah
Nearly a quarter of employers in this moderately priced mid-western town are actively hiring. Brigham Young University is a major job provider as are the construction and health services industries. Provo-Orem's median home price is less than $200,000, making the city affordable and attractive.
Tri-Cities, Washington
Kennewick and the surrounding cities have a fast-growing economic environment and plenty of professional jobs available for those willing to brave living in an industrial area. The manufacturing and wholesale industries are strong here as well with 24% of companies having open jobs at any given time.
Omaha, Nebraska
With a population of less than half a million people, the Omaha area is big on jobs with a small town feel. Homes here average just $115,000, meaning even lower-level workers can own a piece of the American dream in this booming city. As a bonus to those looking for a long-term living/working situation, Omaha has one of the lowest unemployment rates in the nation at 5.1%.
Winston-Salem, NC
Although the unemployment rate here is twice that of Omaha, Winston-Salem has a breadth of leisure and hospitality jobs as well as skilled manufacturing positions open. The area is known for attracting technology-based employers and is home to the Piedmont Triad Research Center.