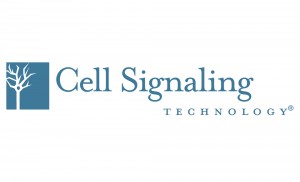 Cell Signaling Technology Inc.'s former Director of Intellectual Property James Cullem says that one of the highlights of his career was writing and obtaining a patent for "Immunoaffinity Isolation of Modified Peptides from Complex Mixture," a core discovery technology that has been applied to advance biomarker and drug development.
Information Nation Blog: Good morning, James Cullem and welcome. It's a pleasure to meet you.
James Cullem: Likewise! I've been looking forward to our chat this morning.
Information Nation Blog: What does this particular patent for Cell Signaling Technology cover?
James Cullem: The technology is a broad method of utilizing proprietary post-translational modification-specific antibodies in immunoaffinity format coupled with mass spectrometry and database searching to enable global snapshots of protein modification events like phosphorylation and acetylation.  It is commercialized under the registered trademarks AcetylScan® and Phosphoscan®.
Information Nation Blog: How has the technology been applicable to medical researchers and their daily work?
James Cullem: The technology has been used in a number of different instances for acetylation profiling and phosphorylation profiling, typically for discovery and validation of biomarkers of drug response or to aid the development of investigational drugs (particularly targeted kinase inhibitors) by examining a drug's impact on protein modification in critical cellular signaling pathways.
Information Nation Blog: Explain the importance of the patent portfolio to the company.
James Cullem: The patent confirms Cell Signal Technology's leadership in the development of novel and powerful technologies to enable the advancement of drug development, biomarker discovery, and signal transduction research.  And, of course, provides the company with important commercial exclusivity on this technology in its core commercial markets.
Information Nation Blog: Has the firm received patents for this technology in any other countries?
James Cullem: Yes, Cell Signaling Technology has been granted patents in a number of other countries, including Canada, Japan, and in Europe.
Information Nation Blog: When was the technology first introduced to the medical community?
James Cullem: The prominent journal Nature Biotechnology featured the original description of the technology back in 2004.
Information Nation Blog: With which companies has Cell Signaling Technology collaborated?
James Cullem: The technology has been applied in research and development projects in collaboration with a number of pharmaceutical companies, including Merck,  AstraZeneca, Novartis, and Bristol-Myers Squibb.  It has also been applied in projects with leading academic institutions, including the Oregon Health Sciences University.
Information Nation Blog: How is Cell Signaling Technology commercializing this technology?
James Cullem: Historically this proprietary technology has been accessible to others only via research alliances and collaborations with Cell Signaling Technology.  This has allowed the company to maximally leverage this valuable asset, play an active role in aiding the advancement of drug and diagnostic programs, and maintain the asset for it own internal cancer biology projects.
Information Nation Blog: I know you must consider this an amazing opportunity…
James Cullem: It's quite a remarkable thing. The technology's core capabilities are delivering important insights into cellular post-translational modification events that are relevant to advancing our understanding of disease processes, particularly cancer, as well as how to better diagnose and treat those diseases.
Information Nation Blog: What a powerful achievement.
James Cullem: Thank you. It takes a considerable effort from a number of people, including the legal team, inventor of the technology, other scientific team members, and senior management support in order to accomplish such an enormous task. I was privileged to work alongside a fantastic team of individuals in developing the patent portfolio on this important technology.
James Cullem has served in senior legal and management roles, as well as a founder/entrepreneur, in a number of life science companies, with emphasis in genomics and proteomics, and companion and predictive molecular diagnostics.