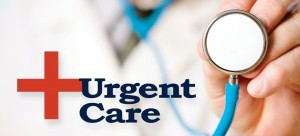 The health care industry has typically been slow to make changes. But with new online opportunities empowering the consumer, the system is bound for transformation in 2014 and beyond.
By most accounts, medical resources are rapidly diminishing. While the elderly population continues to grove, medical schools can only graduate a certain number of physicians each year. In the last 50 years, only one new medical school has opened in the United States. To make matters worse, the physician population is aging as well.
In 2009, the American Medical Association performed a survey that said 45 percent of physicians were 55 years of age or older. The demand for primary care physicians will most likely cause a major disruption in the future. It will mean that physicians may spend less time with patients during their appointments. For patients, wait times will become longer.
Today, more consumers are seeking out information online to find the right physician for their particular needs. In a Vitals Index report, 56 percent said that they spend a few days researching physicians. Forty-five percent referred to their physician as "the one." That's twice the number of respondents who selected that response in last year's survey.
In 2014, consumers have even more options when they require medical treatment. Urgent care centers can provide medical care for anything from the flu to strep throat. More than 9,000 urgent care facilities are currently in operation, with another 800 slated to open in the next 12 months. Retailers like Walgreens and CVS have begun opening more clinics within their stores to offer customers access to affordable care.
Forty-one percent of respondents said that they have attended urgent care centers according to the Vitals Index. Those figures are expected to increase as consumers experience greater medical costs and seek out lower cost options.