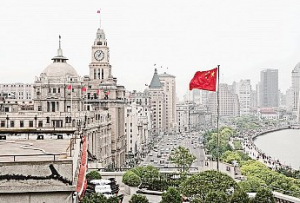 China is poised to overcome the United States as the world's leading economy, according to the International Comparison Program (ICP). The study dated summer 2014 also revealed that India recently surpassed Japan for third place.
The International Comparison Program serves as a part of the World Bank and assesses world economies based on PPP (purchasing power parity), which is defined as an estimate of living costs. In the latest edition of the ICP, research findings showed that China's gross domestic product is approximately 87 percent of the United States, compared with 43 percent in the 2005 study. The top four finishers – the United States, China, India and Japan – are responsible for the majority of shares of world gross domestic product (GDP).
Examining a total of 199 economies, the ICP program is the world's largest statistical operation related to GDP and its impact on a global scale. In the summary report, the authors said that rapid growth in a wide range of industries has led many business and economic leaders to anticipate China's rise to the number-one position over the next decade. The newest ICP study is likely to encourage further debate about the expected timeline.
Below are a few more statistics from the ICP study:
The six economies with the highest GDP per capita are Brunei, Kuwait, Luxembourg, China, Macao SAR and Qatar.
Eight economies – Liberia, Comoros, Dem. Rep., Congo, Burundi, Niger, Central African Republic, Mozambique and Malawi – have a GDP per capita under $1,000.
The cheapest economies are Lao People's Democratic Republic, Ethiopia, Myanmar, Pakistan and Egypt. The most expensive economies are Denmark, Australia, Bermuda, Norway and Switzerland.
Asia and the Pacific, including India and China, account for nearly 30 percent of world GDP. Latin America is responsible for 5.5 percent, with Western Asia and Africa coming in at 4.5 percent each.